Alumni Meet 2017
The preparations for The Annual Alumni Meet 2017 started from the month of January by sending out invites to all the alumni.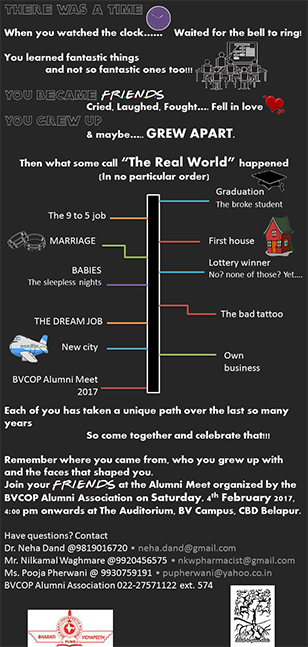 Alumni Meet 2017 was held on Saturday, 4th February 2017. It was a well-attended fun-filled event. The event started with a warm welcome speech by Dr. C. S. Ramaa.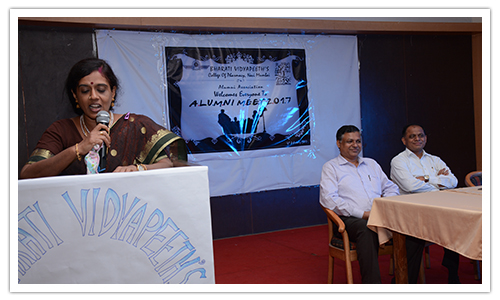 It was followed by the more awaited section of the night – Felicitation of outstanding alumni. This year college and alumni association recognised the contributions of:
1) Mr. Ajit Marathe and Mr. Sushant Raorane
It was a very proud and a rare moment where we got to felicitate 2 alumni from the batch of 2002 who are the Directors of Adroit Biomed Ltd, which is their entrepreneurial venture. Adroit Biomed Ltd, a young fast growing company with focus on launch of innovative and differentiated products. It undertakes systematic research and marketing operations to provide effective and innovative solutions to cater to the needs of various medical professionals across the globe. Adroit Biomed Ltd has gone from strength to strength since its inception in 2009. The proof lies in the various awards conferred upon it such as:
- "Emerging Biotech Research Company of the year at Pharma leadership summit 2011
- "Emerging Company of the Year at India leadership conclave 2012
- "India's Most Promising entrant in Healthcare innovation" at 4th Annual India Leadership conclave & Indian affairs Business leadership awards summit 2013
- India Most promising Healthcare innovator of the year in Dermato-Cosmetic Industry - Dec 2014
- "Change Agent in Healthcare Innovation" – 2015 by Pharma leadership summit
- "Best Acne treatment product (Accura) – 2016" by India Business Leadership Conclave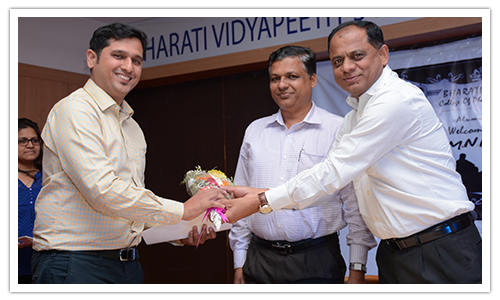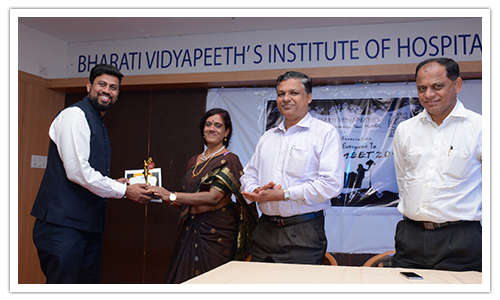 2) Mr. Shreekant Pawar Mr. Shreekant Pawar graduated from the class of 2003. He also holds a diploma in Foreign Trade from Mumbai University and an MBA from the University Of Northampton, UK.
Mr. Pawar has been a start-up guy for over 10 years. He started as a Media Operations Assistant with YouSendIt.com (currently known as Hightail), which is valued at over $500M. He was the co-founder of www.toonio.com which is a complete video directory for cartoons, 3D, Flash, Stop motion animation and beyond. He has been the co-founder and VP – Sales and Marketing for Tritone Tech which was formed in the year 2009 with specialties in Technology and Media Businesses. Tritone has made a big impression in the business world within a short period of its existence by launching its own product (a first in India) and having partnered with some of the biggest and most popular websites in the world for services in India.
Currently he is the Co-founder of Farasbee which was founded in 2010 and is a tech startup in mobile hardware/software arena, also provides digital marketing solutions and is a multicultural ad network. He is also presently the Co-founder/ CEO of Diabeto which was kicked-off in 2012. Diabeto is a hardware device that wirelessly transmits blood glucose readings from variety of glucometers into a smartphone application for easy manageability of Diabetes. It has over 6000 active users in 32 countries and is being used by University of Mississippi, USA for managing senior health patients, University of South Korea, Intel - Careinnovations, USA and Quattrofolia in Finland.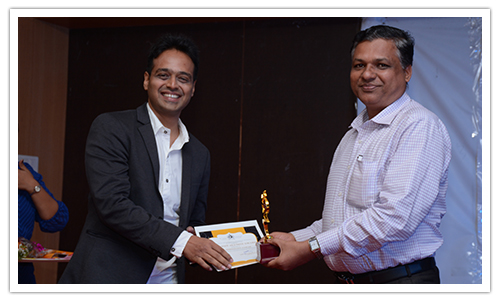 The event continued with fun, games and wonderful performances by our talented students. The function ended by delivery of Vote of Thanks by Mrs. Pooja Pherwani and concluded with dinner.