Bharati Vidyapeeth College of Pharmacy has always been and continues to be a " melting pot " of various curricular, extracurricular and co-curricular activities viz Seminars, Health campaigns, Spandan- the college annual festival and RX - the inter collegiate festival.
COLLEGE CLUBS:
BVCOP, to encourage students growth and overall personality development has constituted 4 clubs open to all students. These clubs tap off the hidden potential of our students and provide them with an excellent platform to showcase their talents. These clubs cover the entire spectrum from scientific and technical activities to arts, cultural, sports and health & social issues.
1) Arts & Cultural club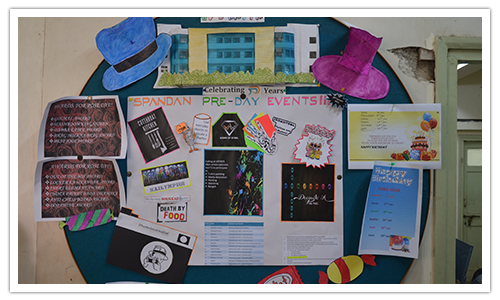 B. V.'s katta- a club of pharmacy artists. B. V.'s katta is a reflection and a showcase of student's imaginations and artistic talent.
An overview of B.V.'s Katta activities:
• Display of literary articles, their own compositions such as poems, songs, stories, sketches, paintings, any other art work etc.
• Display of birthday wishes to students,teaching and non-teaching staff
• Celebration of various college days such as traditional rose day, friendship day etc which happen commonly in all colleges. Other than that our student's imaginations have conceived days like status day, fake injury day, back to school day etc.
• Planning and organizing various important events like Pharmacist's day, Teacher's Day etc
• It also involves extracurricular activities like the college annual day Spandan and the intercollegiate festival Rx.
2) Sports Club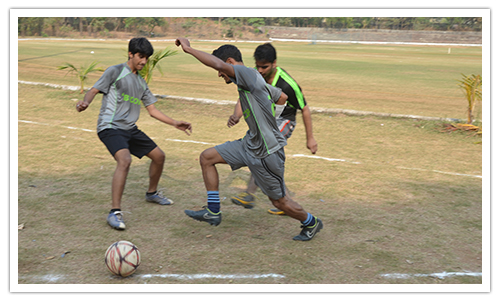 Sports – the most important aspect of maintaining physical and mental health of any individual. We at BVCOP give it utmost importance by having a very active sports club. We provide opportunities and facilities for a plethora of indoor and outdoor sports. Indoor sports include chess, carrom, table tennis, badminton, pool, LAN gaming etc. Cricket, football, throwball, volleyball, box cricket, lawn tennis are some of the outdoor sports that we indulge in. The college encourages active participation at various intracollegiate and intercollegiate sports competitions.
3) Science club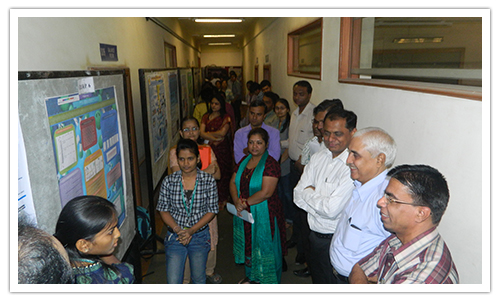 The intellectual facets of our students are polished by the scientific and technical environment prevailing in the college. To hone their scientific thinking and rational abilities we organize different events throughout the year like quizzes, debates, poster competitions, seminars etc. We also encourage and guide our students to make their mark in technical competitions held outside the college.
4) Social club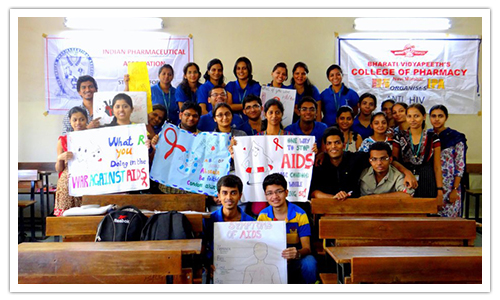 Pharmacist is a key player in maintaining the health of the society by large. We inculcate this sense of social responsibility in our students by organizing and participating in various health related awareness programs. College organizes these events on its own or in association with other bodies such as IPA, blood banks, diagnostic centers etc. We conduct blood donations campaign twice a year and we very proudly say that over 800 bottles of blood is collected every year. Other events include awareness programs on AIDS, TB, Smoking and tobacco. We also organize various checkup camps, nutrition camps and seminars on stress management, heart attack, diabetes etc.