STUDENTS ACHIEVEMENTS
Mr. Dhagash Vora received 'Best M. Pharm. Thesis Award' in subject of Pharmaceutical Chemistry in an All India Competition organized by Rajanibhai Patel Foundation, for the year 2013-2014. The research work was carried out under the supervision of Dr. (Mrs.) C. S. Ramaa. Both were felicitated with cash awards.
Our undergraduate and postgraduate students have been consistently securing ranks in the University Examinations.
The brilliance of our students is evident from the fact that they have been bagging the 'Sir Ratan Tata' scholarship in large numbers.
FACULTY ACHIEVEMENTS
The BV College, Navi Mumbai, has been receiving various research grants from University of Mumbai, DBT, DAE, LTMT and such other recognized agencies for their research work. The college has collaborated with renowned organizations like ACTREC, Reliance Life Sciences etc.
Many of the faculty of BVCOP are doctorates from well-known universities and have proved their mettle in India as well as abroad. From inception of PG studies in 2003-2004 we have more than500 National and International publications. Our staff viz. Dr. K. R. Jadhav, Dr. (Mrs.) C. S. Ramaa, Dr. V. M. Jadhav, Mr. Abhay Shirode have been invited speakers in seminars & conferences.
The college's alumni have made their presence felt in all spheres, like industry, academia or entrepreneurship.
Approved as a centre for postgraduate and doctoral research in pharmaceutical sciences by Mumbai University and Bharati Vidyapeeth University. So far 10 students have been awarded the doctoral degree.
Awards
Best Class
S. Y. and Final Year B. Pharm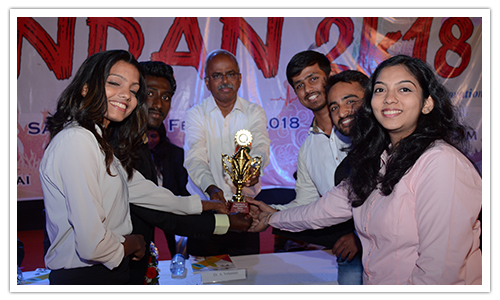 ---
Best Student
Mr. Nashit Ali Shaikh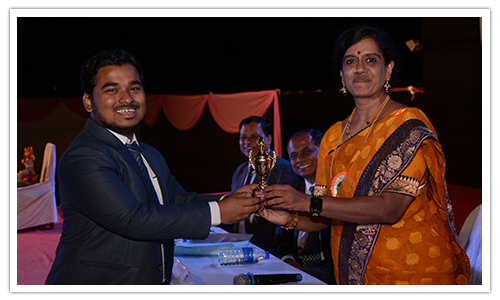 ---
Best Teacher
Dr. Neha Dand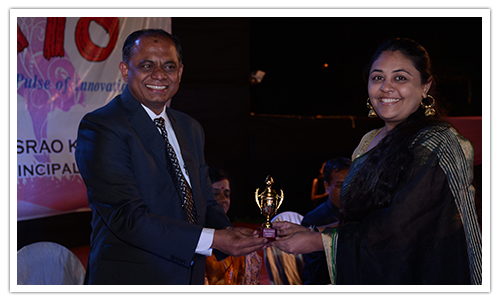 ---
Best Non-Teaching Staff
Mr. G. L. Patankar