A) Class rooms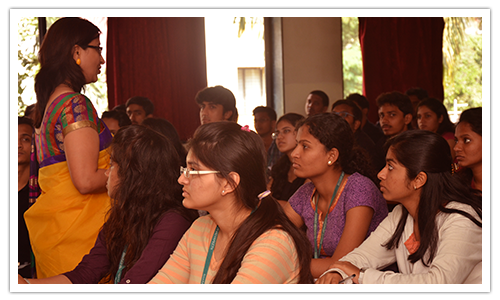 The college classrooms are spacious, well ventilated and illuminated making the teaching-learning process a pleasant experience. Each classroom is equipped with modern audio-visual teaching aids to facilitate the delivery of lectures and also conduct student seminars.
B) Laboratories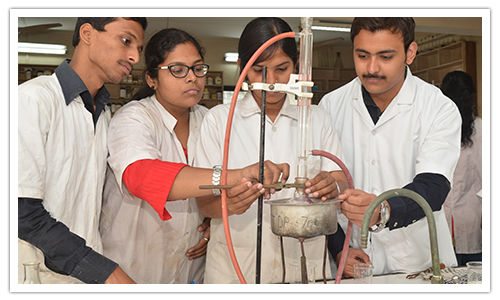 The College houses spaciously laid out, highly equipped and properly maintained 15 laboratories for different branches of Pharmacy viz. Pharmaceutics, Pharmaceutical and Medicinal Chemistry, Pharmaceutical Analysis, Pharmacology, Pharmacognosy and Natural Products, Quality Assurance, Microbiology, Computer Education, and Industrial Pharmacy. We have provided separate laboratories for the post-graduate students of all the four branches viz. Pharmaceutics, Pharmaceutical Chemistry, Pharmacology and Quality Assurance. We have recently constructed a new research wing for post graduate and doctorate students. All these laboratories have the necessary and latest instruments and equipments. Safety is given top priority with each laboratory provided with egress, firefighting equipment & first-aid box. In the PG section, laboratories have been developed keeping research orientation in mind with research grade chemicals and advanced research equipments & instruments in place.
c) Special Research Facilities
Central analytical research lab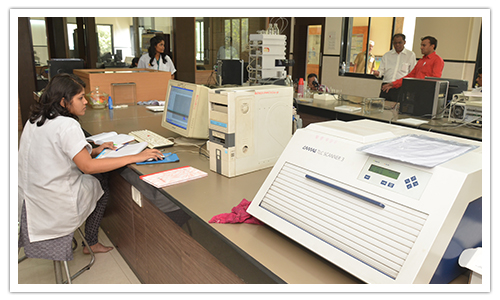 There are two analytical instrument rooms in the college, one each for the UG & PG sections. The instrument rooms have the following analytical instruments:
High Performance Liquid Chromatography (HPLC) systems –[Agilent 1200 and JASCO and Thermo scientific]
Fourier Transform Infrared Spectrophotometer (FTIR)-[SHIMADZU 8400S] With ATR.
Gas chromatography system (GC)- [SHIMADZU]
High Performance Thin Layer Chromatography system (HPTLC)-[Camag, Japan]
Differential Scanning Calorimeter(DSC)- [SIECKO, SII Nanotechnology]
UV-Visible spectrophotometers [SHIMADZU-1601 , JASCO V-630 & Lab India]
Karl Fischer titrator.
Spectroflourimeter.
Particle Size Analyzer
Freeze dryer
Auto Sampler
Apart from the above mentioned equipments, other commonly used instruments like pH meter, colorimeters, conductometers, electronic balances etc. are also available.
d) Machine room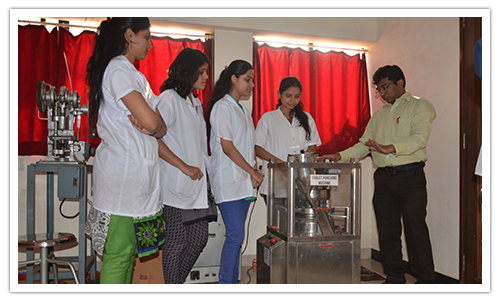 This facility serves as a pilot plant for the students to study and understand the manufacturing of pharmaceutical formulations like tablets, capsules, pellets, liquid orals & the quality control of the same. Accordingly, this room houses
Size reduction mills, Double cone blender, Dry granulator, Wet granulator
A 10-station rotary tablet press
Tablet coating machine
Capsule filling machine
Extruder and Spheronizer
High pressure homogenizer
Ultrasonic processor
Spray dryer
Equipments required for IPQC of oral solid dosage forms like friability tester, hardness tester, disintegration test apparatus, dissolution test apparatus etc.
Controlled humidity chambers for stability testing of pharmaceuticals as per ICH guidelines.
Efforts are on to collaborate with the pharmaceutical industry to undertake formulation development and stability studies projects.
Animal house and pre-clinical testing facility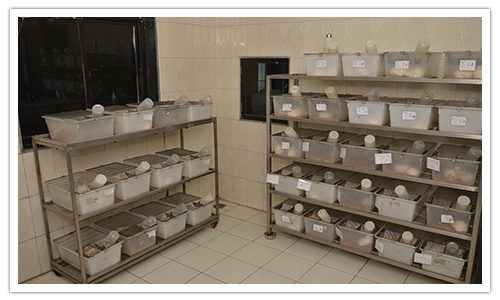 The animal house developed by the college is as per the CPCSEA and is approved for conduct of animal studies. The humane and ethical side of the organization is evidenced in the fact that each animal study protocol passes through a stringent approval process and the number of animals used is always kept at a minimum.
Aseptic room
The aseptic room has been recently renovated to meet the latest GMP requirements. In this room, the formulation of parenterals is undertaken. This room houses a laminar airflow cabinet, UV lights & other requirements for manufacturing of parenterals on a labscale.
e) Computer center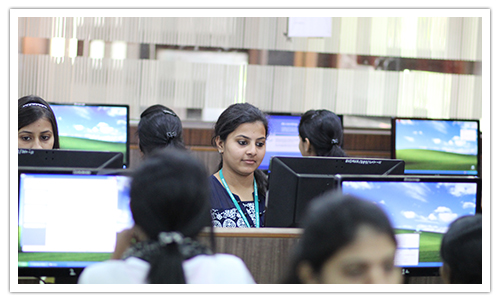 The use of computer has become inevitable in all the walks of life and so in our College we emphasize the computer training for our students in various ways. We have developed very good computer application laboratory and internet facilities. Our students can use sophisticated facilities such as Silicon Graphics for computer-aided drug design in their research.
Internet facility has been provided to the students in our computer laboratory where the students can online look for jobs/placements in India and abroad. It has also become very convenient way for them to search for admissions abroad or post-doctoral fellowships etc. through the internet. This facility helps our research students very much to undertake literature surveys for their dissertations work through the World Wide Web and the different search engines available for this purpose.
In addition, the new research wing has computer & internet facility on every floor of the building. Adequate computer facility has been provided and as per the curriculum of Mumbai University and the UG students are trained to handle various softwares and programs.
f) Miscellaneous
Pharmacy Museum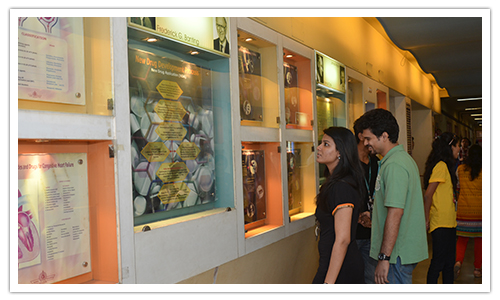 The college has an aesthetic and informative pharmacy museum as a teaching aid. The museum is divided in two sections – one pertaining to history of pharmacy and biographies of great researchers in the field of medicine and pharmaceuticals is permanent, while the other section, devoted to current trends in pharmaceutical sciences is revised periodically.
Auditorium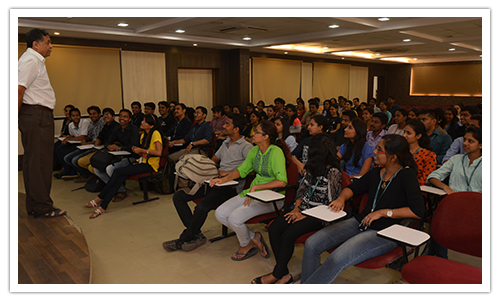 The college auditorium is a central facility where seminars, guest lectures, alumni meets and other events are organized. The auditorium is fully air conditioned with comfortable seating arrangement for 150 people. The auditorium is equipped with audio-visual aids and has state-of-the-art acoustics.
Cafeteria
The college cafeteria is spacious, clean and serves hygienic food.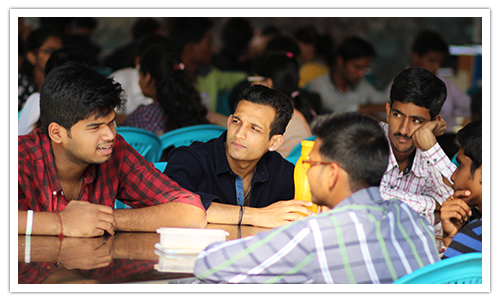 Common Rooms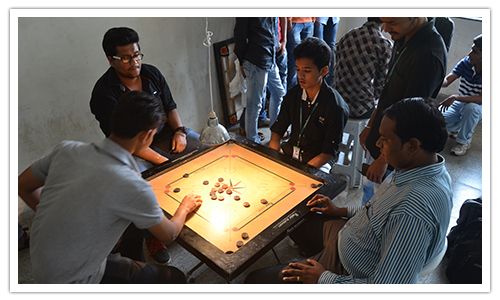 The College provides separate common rooms for boys and girls for their relaxation and informal discussions. The common rooms are furnished with locker facility and basic civic amenities.
Library
The BVCOP library has been developed with aim of catering knowledge to students of pharmacy at all levels. It has a strong and comprehensive collection of books, journals and periodicals supporting all the foundational and research areas of the pharmaceutical technology and sciences.
The special strength of library includes spacious seating arrangement in a reading room, availability of text books, reference books and various national and international journals on pharmaceutical sciences, Pharma bulletins and periodicals as well a e-library facility. Library possesses more than 12,000 books including textbooks and references. These books cover the basics as well as very advanced concepts in pharmaceutical sciences and technology.
Some of the prestigious titles available in the library comprise of:
All the important pharmacopoeias.
Encyclopedia of pharmaceutical technology.
Analytical profiles of drug substances volume I to XXIX.(Florey and Chain)
All volumes of the Marcel Dekker series on Drugs and Pharmaceutical Sciences.
Organic Synthesis collective volumes.
Burger's medicinal chemistry.
All volumes of comprehensive medicinal chemistry.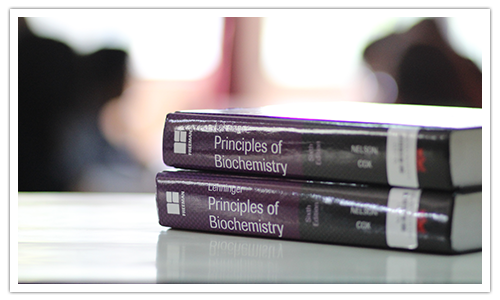 The library provides free internet access to the students and recently the college has subscribed for institutional membership of Developing Library Network known as DELNET facility and Elsevier, recommended by AICTE. Both provide students an online access to various national and international journals as well as various e-Books. The college also has subscriptions for various journals like Journal of medicinal chemistry, Journal of combinatorial chemistry, Journal of organic chemistry etc. The college library also assists students to access the libraries of other institutions and has subscribed for institutional membership of ICT, MUMBAI library.The library is open for access from 9:00 a.m. to 8:00 p.m. Library also facilitates free access to the visitors for reference work.